Kingspan
At Kingspan Insulated Panels, we are pioneering better technologies and methods of building for a low carbon world. Improving building performance, construction methods, and ultimately, people's lives―that's what drives us. Energy efficiency and a sustainable future are at the heart of our innovation, from making the industry's most thermally efficient core for our insulated metal panels, to producing the most airtight interfaces, to providing technical and field-service support on how to build optimally.
Kingspan is one of the largest manufacturers of insulated metal panels in the world and has been active in North America since 2007. With six manufacturing sites across the United States, Canada, and Mexico, Kingspan Insulated Panels serves the architectural, commercial/industrial, cold storage, and food processing markets.
Kingspan insulated panels are manufactured as a single-component system with high R-value, unsurpassed airtightness, and superior moisture control suitable for new and retrofit buildings. As the most energy-efficient, cost-effective building envelope solutions, insulated metal panels are at the forefront of sustainability. Kingspan insulated metal panels are a significant first step to achieving net-zero energy building and consistently contribute to US Green Building Council® (USGBC®) Leadership in Energy and Environmental Design™ (LEED®) credits and overall certification.
If you live in Canada, please visit the Kingspan Canada website here.
Visit kingspanpanels.us for more information.
United States Locations:
Kingspan Insulated Panels
726 Summerhill Drive
DeLand, FL 32724
Toll Free: 1-877-638-3266
Phone: 386-626-6789
Kingspan Insulated Panels
2000 Morgan Road
Modesto, CA 95358
Toll Free: 1-800-377-5110
Phone: 209-531-9091
Kingspan Benchmark
720 Marion Road
Columbus, OH 43207
Toll Free: 1-888-332-5862
Phone: 614-444-0110
Canada Locations:
Kingspan Insulated Panels
12557 Coleraine Drive
Caledon, ON L7E 3B5
Toll Free: 1-866-442-3594
Phone: 905-951-5600
Kingspan Insulated Panels
5202-272nd Street
Langley, B.C. V4W 1S3
Toll Free: 1-877-937-6562
Phone: 604-607-1101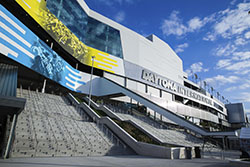 Insulated Panel Systems
High Performance Insulated Roof & Wall Panel Systems
Learn More →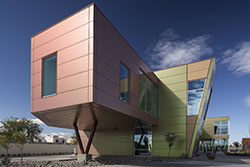 Architectural Panel & Facade Systems
BENCHMARK by Kingspan Architectural Solutions
Learn More →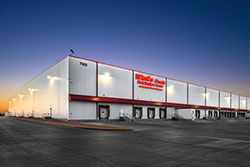 Controlled Environments
Cold Storage and Temperature Controlled Environments
Learn More →