SD
Vision - "To be a global leader in sustainable business and establish a leading position in providing sustainable, renewable and affordable best practice solutions for the construction sector." Read about Kingspan's Sustainability Policy and how it is incorporated into all our business practices.
EnvelopeFirst™: The EnvelopeFirst™ approach to design focuses on enclosure performance, including durability, airtightness, and better moisture and thermal control and is the first step towards NetZero Energy. Click to learn about how EnvelopeFirst™ can enhance your design.
LEED: Kingspan's insulated metal panels contribute to the USGBC LEED 3.0 program, click here to learn more about Kingspan's LEED statement.
Path to NetZero: The ability of a building to be "energy neutral", the building produces enough of its own power so that it does not consume power from the grid. Visit our Path to NetZero website for more information and to download our free application.
Cool Roofs: Kingspan's wall systems offer high-performance roof finishes that can reduce peak cooling energy demand by up to 15%. Click to learn more about Kingspan Cool Roofs.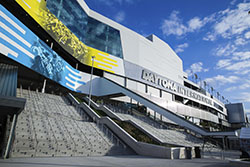 Insulated Panel Systems
High Performance Insulated Roof & Wall Panel Systems
Learn More →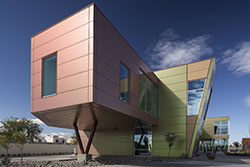 Architectural Panel & Facade Systems
BENCHMARK by Kingspan Architectural Solutions
Learn More →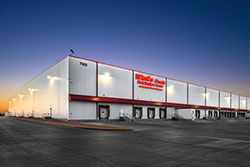 Controlled Environments
Cold Storage and Temperature Controlled Environments
Learn More →