Product
Kingspan insulated wall systems and cold storage products are an aesthetically pleasing, energy efficient, cost-effective building envelope solution serving the architectural, commercial, industrial, and cold storage markets. Our insulated metal wall panels and roof systems provide superior assembled R-Value, unsurpassed airtightness, along with exceptional moisture and vapor drive management. Insulated metal panels as a single component system increase the speed of build, minimizes delays and the need for multiple trades. With the use of different materials, such as insulated steel and insulated aluminum panels, Kingspan has an architectural wall system or cold storage product to fit every application.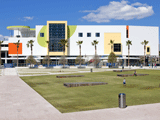 Benchmark Architectural
Kingspan Benchmark is more than a structural insulated panel system. It is a building envelope solution that can be tailor-made for custom, out of the ordinary projects.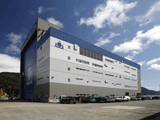 Commercial and Industrial
Kingspan insulated metal wall panels and roof systems offer superior R-values with unparalleled thermal performance during service life, all built-in to a single off-site, factory assembled insulated panel.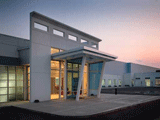 Cold Storage
Kingspan cold storage supply chain solutions includes the manufacturing of insulated cold storage panel systems for wall and roofs and Hercules Insulated Doors. The diverse product line offers a highly efficient perimeter for temperature extremes, from blast freezers to pharmaceutical stability rooms.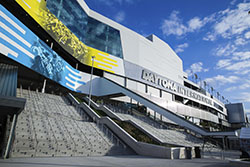 Insulated Panel Systems
High Performance Insulated Roof & Wall Panel Systems
Learn More →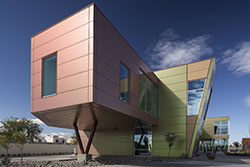 Architectural Panel & Facade Systems
BENCHMARK by Kingspan Architectural Solutions
Learn More →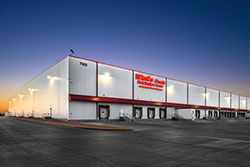 Controlled Environments
Cold Storage and Temperature Controlled Environments
Learn More →